It is requested that families wishing to enrol their children contact Templeton to make an appointment to meet with the Principal. If appropriate please bring a passport for Visa identification.
Prep enrolments are open to all students who turn 5 years old by 30th April of the commencing year. Enrolments close in early August each year and places are allocated in the following order:
Students for whom the school is the designated neighbourhood school
Students with a sibling at the same permanent address who are attending the school
All other students
Templeton Primary School was granted an enrolment restriction by the Department of Education and Training in 2014 due to site capacity issues. An official department map identifying the designated neighbourhood zone is presented for your clarification. 
Our Sick Bay is located near the General Office and run by our First Aid Officer Kristi Disney. Please find below some medical forms for download if your child experiences anaphylaxis, asthma or other allergic reactions. There is also a Medical Consent form for administering medication. All of these forms are readily available at the General Office.
Polo Short Sleeve
Size 4-16  $24
Size S-XL $26
Polo Long Sleeve
Size 4-16  $26
Size S-XL $28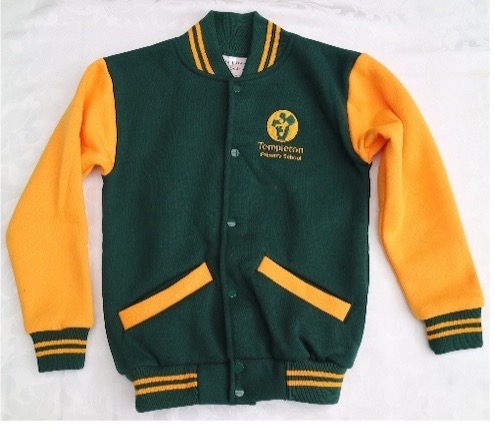 Raincoat Green/Gold
Size 6-14, XS – XL $69.50
Shorts
Size 4-16  $22.50
Size 18, S-XXL $25.50
Tights
Size 3-5, 6-9, 10-12, 11-14  $12
Tunic
Size 4-6  $54
Size 8-10 $57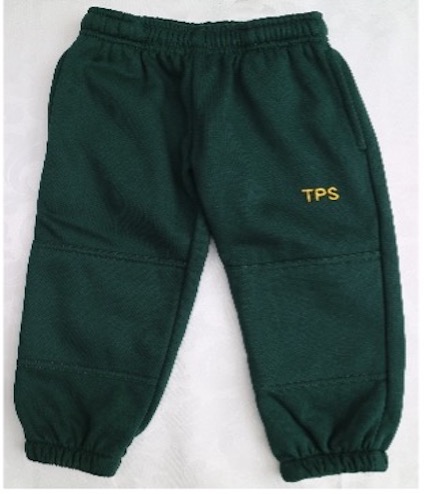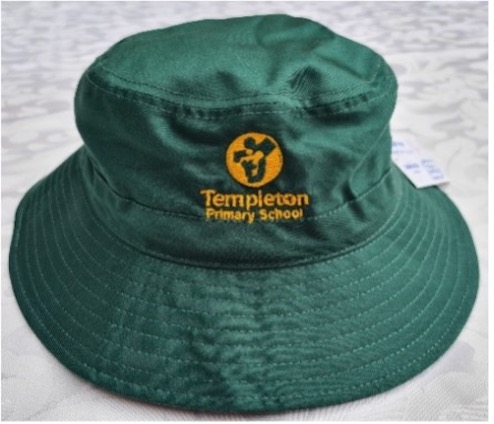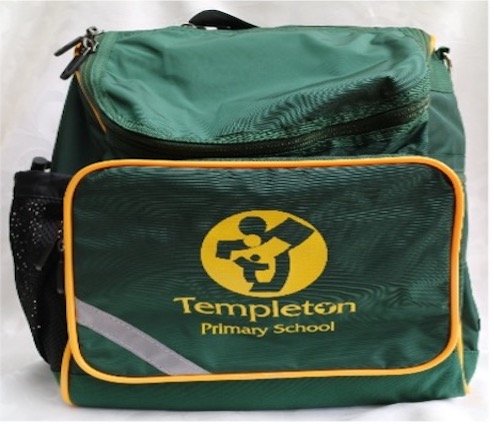 Green and Gold Unite!
We are delighted to announce that Templeton Primary School has partnered with Subway Wantirna to deliver lunches every Friday. Parents can save the lunch order form below, or fill one out at the office. Lunch orders are $7 each, and accepted until 2:00 pm on Wednesdays.
Camp Australia – Guiding Children's Growth

We are proud to partner with Camp Australia to provide our Outside School Hours Care (OSHC) program.

Camp Australia programs are centred on child enrichment, while ensuring a reliable, engaging and hassle-free OSHC service at our school. Their engaged educators foster a safe, inclusive environment where children can relax, have fun and grow.

Camp Australia recognises that children need a different experience in term time to the experience they have on their holidays. Families can choose Your OSHC for before and after school experiences during term, or Rocketeers during the holidays.
Your OSHC – OSHC that inspires

At Your OSHC by Camp Australia, every before school, after school and pupil free day program is tailored to the likes and interests of each child in service. Camp Australia's educators design enriching experiences to inspire your children's confidence, independence and imagination. In any one week, they could be participating in science experiments, active play, creative expression and more - they believe in learning through experience so that each child can grow.
Rocketeers – Extraordinary Holiday Adventures

Rocketeers by Camp Australia is a space for children to escape the ordinary and experience the extraordinary during their school holidays. Every school holiday break is a new mission for children to embark upon. With carefully designed programs, directed by the children and informed by family feedback, no two days are the same with Rocketeers. Experiences planned could include games, arts & crafts, sport, excursions, cooking, coding and more.
Click here to find out more about Camp Australia's program at our school, including hours of operation and fees. To attend care, you must register your child. Register now for free.
The Transition Program at Templeton Primary School has been established over 20 years. Our program is continually evolving, keeping abreast with current practices in early childhood education.
The Transition program, for children moving from Preschool/Childcare to Primary School, is created and designed to include a range of activities that support children and families to become familiar and comfortable with the new environment, the teachers and experiences of school. Our aim is to provide your child with the support needed to ensure a confident beginning and seamless transition into Primary School.
Templeton's program, known as "Ready, Set, Go!", includes 6 sessions for children enrolled for the coming year, to visit the school and participate in a variety of activities.
Experiences include play based activities in the Prep Centre, Perceptual Motor Program, visits to the Library and Performing Arts room and outdoor play.
Our Program also includes five information sessions for parents. These sessions provide information about your child's transition to school and programs offered at Templeton, while giving you the opportunity to meet other parents and have questions answered.
The children who take part in our Transition Program, become more confident and excited about starting school. Our aim is to provide the support your child needs to achieve his or her full potential.
The transition to Year 7 begins in Grade 5 at Templeton. Parents are encouraged to visit the local schools throughout Grade 5 to reach an informed decision regarding the appropriate secondary school for your child.
Our Grade 5 students attend transition sessions at Wantirna Secondary College in Semester 2, experiencing a secondary school environment for the first time.
The department transition timeline begins in Term 1 of Grade 6. Throughout the year, our Grade 6 Team actively prepares the students for secondary school, through increased independence, use of diary, musical, excursions and camp.
The Grade 6 Team conducts a Transition Information Night to assist parents with the process, and parents are encouraged to contact their classroom teacher if you have any concerns or questions.
Click on the Department link above to access more information about the transition process. There are also some links below to our local secondary schools.